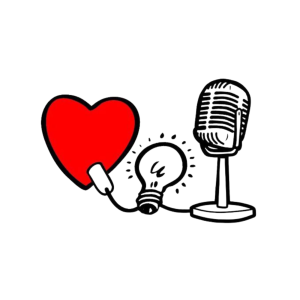 Tuesday Aug 31, 2021
Episode 52 - Emotion at Work in Emotional Sensitivity (aka hot triggers)
In this episode, Phil talks about Emotional Sensitivity or more commonly known as Hot Triggers. No guest is featured here but rather it includes targeted questions and reflection times throughout the episode for you as a listener to consider.
The areas of focus are; what shapes hot triggers or emotional sensitivity, how to identify them and signposts strategies to deal with them once identified.  There are regular places to pause and reflect with guided questions from Phil.
Looking first at defining emotional sensitivity Phil gives three factors to consider; things that grab easily and/or that grab you hard and/or that you hold on to. These are there to help you identify what your hot triggers may be.
Secondly, Phil introduces four factors that can increase emotional sensitivity; the intensity when the trigger was formed, the number of times it has occurred, how early in life it happened and similarity to the evolutionary theme.   
Next, Phil shares some research into why we regulate emotions so we can use that to inform our thinking on how we may be more or less sensitive to triggers.
Finally, Phil brings the podcast to a close and gives some final space for reflection.  
Your resources:
Phil mentions the related podcast episodes
He also talk about appraisal theory and here is a link to a fab article that gives a headline overview of the different (psychology-based) theories of emotion.
A fantastic paper summarising emotional labour, dipping into emotional sensitivity & signposts to other research too
This open access chapter gives a good summary of the three orients of emotion regulation
This is Paul Ekman's book that Phil refers to
Comments
(0)
To leave or reply to comments, please download free Podbean or