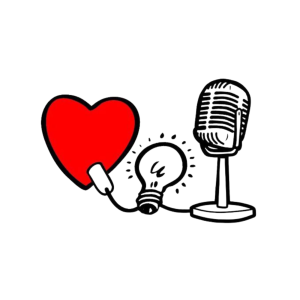 Wednesday May 10, 2017
Episode 2 - Emotional Inauthenticity, Burnout and Coping Mechanisms
In this episode, we talk with SJ Lennie who is a DI at Greater Manchester Police who is taking a sabbatical to complete her Ph.D. at Manchester Metropolitan University. Her area of research, emotional inauthenticity, and the psychological impact of the emotional labor of police officers.  Having been a police officer for 15 years with a successful career at Hampshire and Greater Manchester Police and as a detective inspector.
We talk about the impact that organizational rules and culture have on both the emotions that you are allowed to display and to feel. This conversation broadens out into the coping mechanisms and strategies that police officers use to help navigate the emotional labor (the emotions they feel) and the emotional work (working with others' emotions) that is required in their job.
Some examples of these coping mechanisms include; suppression, repression, alcohol, and acting.  Interestingly, SJ's personal experience and her research are showing that the majority of strategies that are used are psychologically unhealthy for the officers. Finally, we bring the conversation together to think about what we the listeners can learn and take from this into our daily lives or into our workplaces.
We talk with each other about a variety of research papers and books and you can find links to them all here:
Goffman, E. On facework
http://anthropology.msu.edu/anp420-us14-ss1/files/2012/06/4.-Goffman-On-Face-work.pdf 
Hochschild, A. R. (2003) The Managed Heart. The commercialization of human feeling. 20th Anniversary Edition ed., London: University of California Press.
https://www.amazon.co.uk/Managed-Heart-Commercialization-Human-Feeling/dp/0520272943/ref=sr_1_3?ie=UTF8&qid=1494404818&sr=8-3&keywords=Arlie+hochschild 
Stevens, A. (2001) Jung: A very short introduction. Oxford: Oxford University Press.
http://learningsources.altervista.org/Jung_a_short_introduction.pdf 
Pennebaker, J.W. (1997) 'Writing about Emotional Experiences as a Therapeutic Process'. Psychological Science, 8(3) pp. 162 - 166.
https://www.researchgate.net/profile/James_Pennebaker/publication/243785750_Writing_About_Emotional_Experiences_as_a_Therapeutic_Process/links/571e3c1a08aed056fa226995/Writing-About-Emotional-Experiences-as-a-Therapeutic-Process.pdf?origin=publication_detail 
Pennebaker, J.W. and Seagal, J.D. (1999) 'Forming a Story: The Health Benefits of Narrative'. Journal of Clinical Psychology, 55(10) pp. 1243 - 1254.
https://www.ncbi.nlm.nih.gov/pubmed/11045774
Liberman, M.D., Eisenberger, N.I., Crockett, M.J., Tom, S.M., Pfeifer, J.H. and Way, B.M (2007) 'Putting Feelings Into Words: Affect Labeling Disrupts Amygdala Activity in Response to Affective Stimuli'. Psychological Science, 18(5), pp. 421 - 428.
https://www.ncbi.nlm.nih.gov/pubmed/17576282
Find SJ here: https://twitter.com/sjseventeen 
Follow us on Instagram for exclusive Podcast updates! https://www.instagram.com/emotionatworkpodcast/  
Learn more about Emotion at Work: https://www.emotionatwork.co.uk  
Connect with Phil: https://www.linkedin.com/in/phil-willcox-02013425/  
Comments
(0)
To leave or reply to comments, please download free Podbean or